Laurel-Anne Kenny-Levick JP
Civil Marriage Celebrant, NSW
LOVE IS LOVE - if you want to say "I do" to the person you love, remember that 'It's your day, your way'...With Love from LA xx
Servicing the Blue Mountains, Hawkesbury, and Western Sydney
Hi, and thanks for stopping by my website. My name is Laurel-Anne, although most people call me Laurel or LA for short. I am a Civil Marriage Celebrant located in the Penrith area, at the base of the Blue Mountains.
For attentive service and wonderful ceremonies held anywhere in our beautiful city of Sydney, from traditional to casual or even outrageous - I can create it for you!
Love vintage? If you are thinking of a retro, vintage or rockabilly style of wedding, give me a call or send me an email. I'm sure I can help you!
No matter what style of wedding you are planning, when deciding who will be your celebrant, it is worth considering how YOU FEEL about the person conducting the ceremony, as it is YOUR FEELINGS that create your memories. Finding someone who is on your wave-length and who can create the ceremony you are dreaming of, is important. Celebrating life's special events should be a joy, not a stress!
I love seeing people happy and celebrating life's experiences. I invite you to browse my website, and of course you can shoot me a text, email or PM to discuss you ceremony plans, with no obligation. You can check out my FaceBook page too!
Let's get together and talk about your special celebration!
Life is a gift, celebrate every moment...Your day, your way.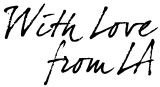 Laurel-Anne Kenny-Levick
JP, Civil Marriage Celebrant