Laurel-Anne Kenny-Levick JP
Civil Marriage Celebrant, NSW
Hi there! My name is Laurel-Anne Kenny-Levick. People often call me Laurel or LA for short.
I consider myself fortunate to live in a city which offers such diverse locations for wonderful celebrations. I grew up in the beautiful Blue Mountains, a spectacular area for weddings and other ceremonies. We also have our beautiful harbour, beaches, rivers and historic buildings! I love celebrations and I love our city of Sydney, so it's a perfect combination.
Life can have its ups and downs, and so I believe it is important to focus on the precious moments we receive, and to celebrate them with ceremony and joy!
I love to see people happy and have therefore found myself pursuing various vocations including working with children who have special needs, training others in positive philosophy seminars and becoming a marriage celebrant, to name a few.
I have conducted ceremonies in varying circumstances, from a casual ceremony by the picturesque Nepean River, to a committment ceremony by a Wahroonga hospital bed. My compassion and flexibility allow me to attend to people's needs whether they be for a formal event or for a ceremony held in circumstances where life hasn't followed our perceived rule book.
I understand that sometimes we need a bit of extra care and thought when planning life's special celebrations, whatever the situation.
Family and friends are an integral part of my life and it brings me great joy to see people come together for occasions such as weddings, commitment ceremonies, namings and vow renewals. Being a Civil Marriage Celebrant is a passion of mine. I believe that this role carries a great deal of responsibility and I consider it an honour to be part of such important and life changing events.
I believe in integrity, understanding and reliability. I value the role of family and friends and choose to celebrate life!
Life is a gift, celebrate every moment...Your day, your way.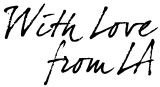 Laurel-Anne Kenny-Levick
Civil Marriage Celebrant, JP