Laurel-Anne Kenny-Levick JP
Civil Marriage Celebrant, NSW
Personalised Certificates - Go to the bottom of this page to view the gallery of certificates I offer for all types of ceremonies.
Wedding Gallery and Naming Gallery - A selection of photos from various ceremonies...click on an image for a larger view, then click on Next on the right hand side, to move through the gallery.
Naming Ceremonies
"This name I give you as my gift. It is an identity, but not all you are. Wear it with pride, and make it uniquely yours."


























Personalised Certificates
Beautiful, personalised keepsake certificates for your special occassion. All certificates can be re-worded to suit your circumstances, you are not limited by the samples you see here. NOTE: Wedding Certificates in this gallery are NOT legal Certificates of Marriage, but simply an additional keepsake from your special day, if desired. There are specific laws regarding the issueing of an official Certificate of Marriage.





Life is a gift, celebrate every moment...Your day, your way.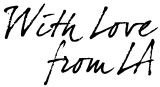 Laurel-Anne Kenny-Levick
Civil Marriage Celebrant, JP